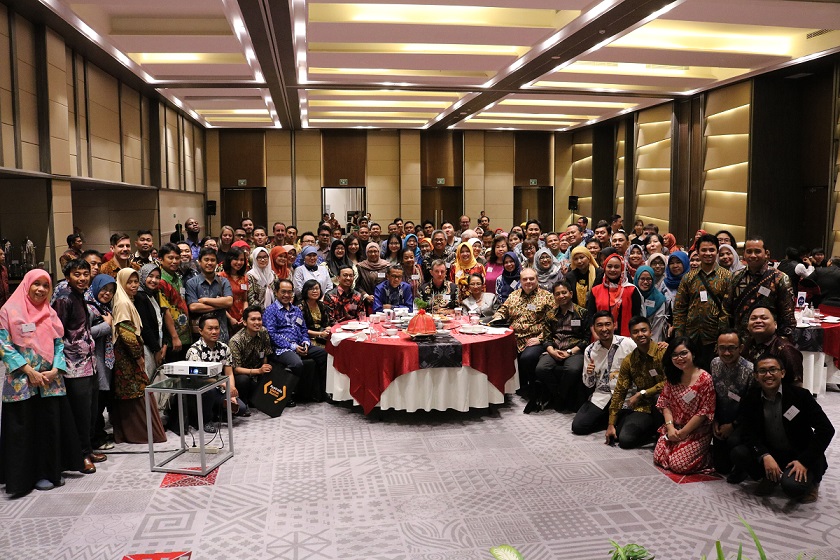 Eastern Indonesia Alumni Gala Dinner 2018
Latest News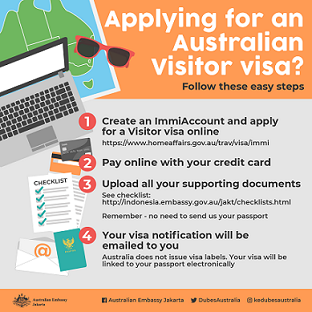 The Consulate-General does not process or advise on visa, migration or citizenship applications. Click here for more information on visas and migration.
… strengthening people-to-people links through tourism … click link for more info
Strengthening Australia's relations with eastern Indonesia
Welcome to the website of the Australian Consulate-General in Makassar, South Sulawesi.
The Australian Consulate-General in Makassar promotes business, education, people-to-people and cultural links between Australia and eleven provinces in eastern Indonesia: South Sulawesi, Southeast Sulawesi, West Sulawesi, Central Sulawesi, Gorontalo, North Sulawesi, East Nusa Tenggara, Maluku, North Maluku, West Papua and Papua. The Consulate-General also provides consular and passport services to Australian citizens in these provinces.
Eastern Indonesia is a vast area of over 9,000 islands and more than 30 million people who have a diverse and deep cultural heritage. It is an area rich in mineral and natural resources, has extensive mountain, coastal and island zones of great natural beauty, and seas rich in fish.
Australia has a long history of trade and contact with the peoples of eastern Indonesia. For example, from the 18th century for two hundred years, Makassan traders sought sea-cucumber (trepang) from northern Australia for on-sale to merchants who supplied an inexhaustible market in the inns and kitchens of imperial China. Strong relationships were built between the Makassans and the indigenous people of northern Australia. Today, our trading and business links with the eastern provinces of Indonesia are growing fast as the east opens up and new ports, bridges, airports, and industries are built. Tourism and education are key areas of growth where Australian businesses, institutions, experts and social enterprises play an important role. Our mining companies have long been well established in the eastern islands, and will continue to be important contributors to economic growth in the region.
The Consulate-General in Makassar develops and maintains a wide range of networks across all of our eleven provinces, drawing on the existing skills, knowledge and experiences of people from both our countries. We see great potential for building stronger trade and investment links and strengthening connections between schools and educational institutions in eastern Indonesia and Australia, drawing on student, researcher and academic experiences, and further expanding our growing alumni groups.
To keep up to date with our activities in building stronger relationships between Australia and the provinces of eastern Indonesia, follow us on Twitter, Facebook and Instagram: @KonJenMakassar.
You can also read the Consul-General's Eastern Indonesia Blog here, and you can reach us by email at public-affairs-makassar@dfat.gov.au.
Contacting the Australian Consulate-General Makassar in an emergency
FOR EMERGENCIES ONLY, Australian citizens requiring urgent assistance should:
call (+62 411) 366 4100 and follow the instructions
for after-hours emergency assistance call the Consular Emergency Centre in Canberra directly on (+61 2) 6261 3305
non urgent enquiries can be made by email to consular.makassar@dfat.gov.au.