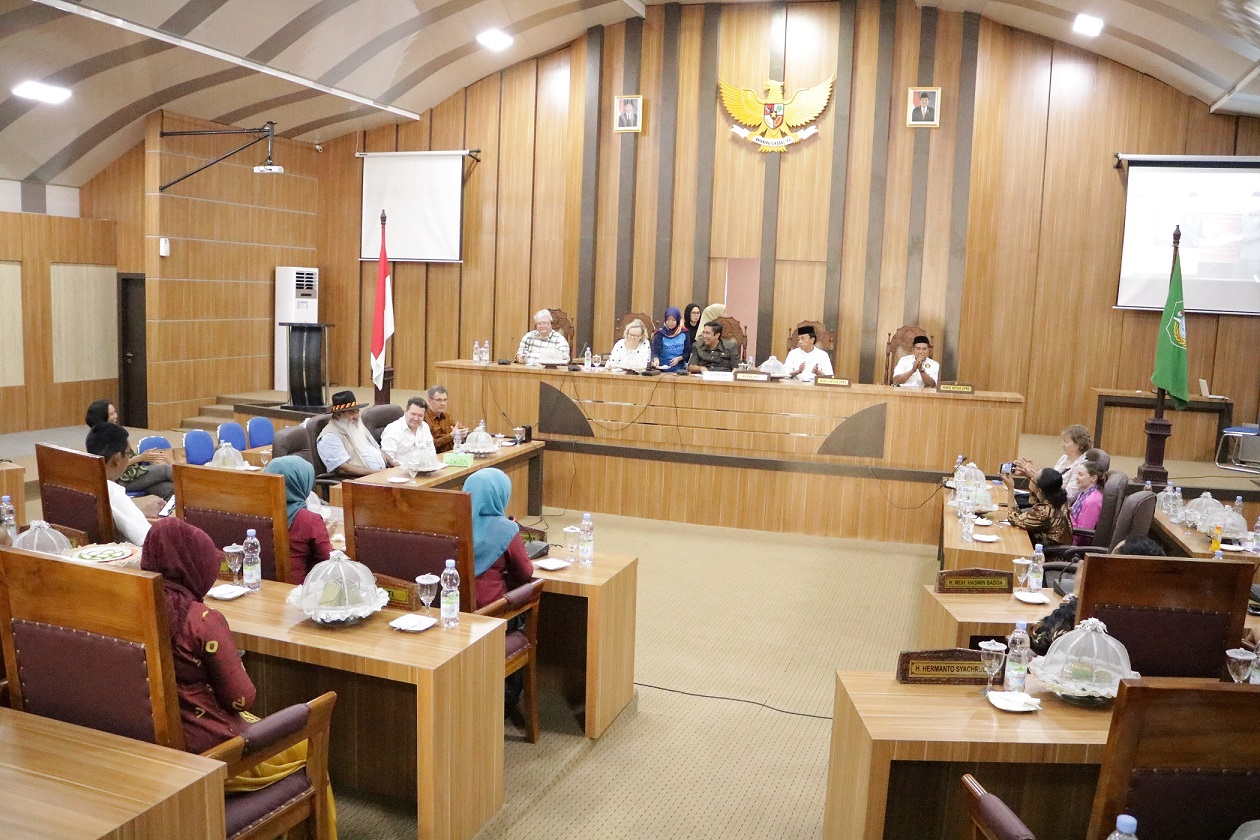 Australian Parliamentary Delegation visit to Maros (Regional South Sulawesi)Parliament 2018
Latest News
The Direct Aid Program is a flexible small grants scheme funded by the Australian Government and administered by the Australian Consulate-General in Makassar. The Consulate-General is pleased to invite interested non-government organisations (NGOs), Yayasans and community groups to submit proposals that support sustainable community development in eastern Indonesia. You can submit your application for funding under the Direct Aid Program 2018 – 2019 until Sunday 2 September 2018.
This year, our program has a focus on projects that address environmental issues, renewable energy, women empowerment, and development of sustainable tourism practices, especially at the village level, however we will also consider applications outside this focus.
Please contact DAP.bali@dfat.gov.au for proposals that relate to the provinces of Bali and West Nusa Tenggara.
Please contact DAP.jakarta@dfat.gov.au for proposals that relate to any other provinces.
Strengthening Australia's relations with Eastern Indonesia
Welcome to the website of the Australian Consulate-General in Makassar, South Sulawesi.
The Australian Consulate-General in Makassar was officially opened by Australia's Minister for Foreign Affairs, the Hon Julie Bishop MP, on Tuesday 22 March 2016.
The Consulate-General promotes business, education, people-to-people and cultural links between Australia and Eastern Indonesia.
The Consulate-General also provides consular and passport services to Australian citizens in eleven provinces in Eastern Indonesia: South Sulawesi, Southeast Sulawesi, West Sulawesi, Central Sulawesi, Gorontalo, North Sulawesi, East Nusa Tenggara, Maluku, North Maluku, West Papua and Papua.
We develop and maintain a range of networks, drawing on the existing skills, knowledge and experiences of people from both our countries. We see great potential for building stronger trade and investment links, strengthening connections between schools and educational institutions in Eastern Indonesia and Australia, drawing on researcher and academic experiences, and further expanding our growing alumni groups.
To keep up to date with our activities in building stronger relationships between Australia and the provinces of eastern Indonesia, follow us on Twitter and Facebook: @KonJenMakassar.
You can also read the Consul-General's Eastern Indonesia Blog here, and you can reach us by email at public-affairs-makassar@dfat.gov.au.
Contacting the Australian Consulate-General Makassar in an emergency
FOR EMERGENCIES ONLY, Australian citizens requiring urgent assistance should:
call (+62 411) 366 4100 and follow the instructions
for after-hours emergency assistance call the Consular Emergency Centre in Canberra directly on (+61 2) 6261 3305
non urgent enquiries can be made by email to consular.makassar@dfat.gov.au.