The Australian Consulate-General in Makassar, South Sulawesi, was officially opened by Australia's Minister for Foreign Affairs, the Hon Julie Bishop MP, and the Vice Governor of South Sulawesi Mr Haji Agus Arifin Nu'mang, on Tuesday 22 March 2016.
Photos from Ms Bishop's visit to Makassar: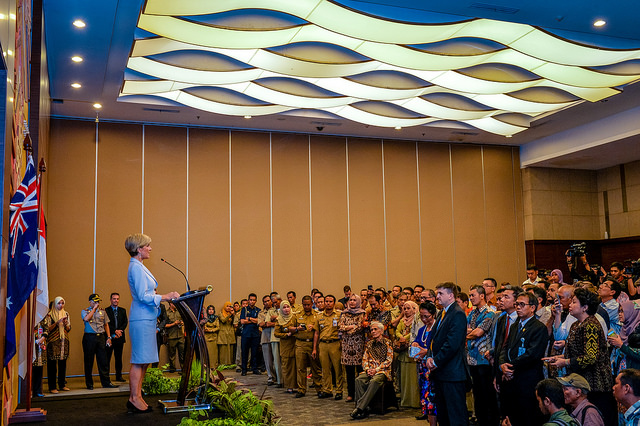 Ms Bishop speaking at the opening event in the Saoraja Ballroom, Wisma Kalla.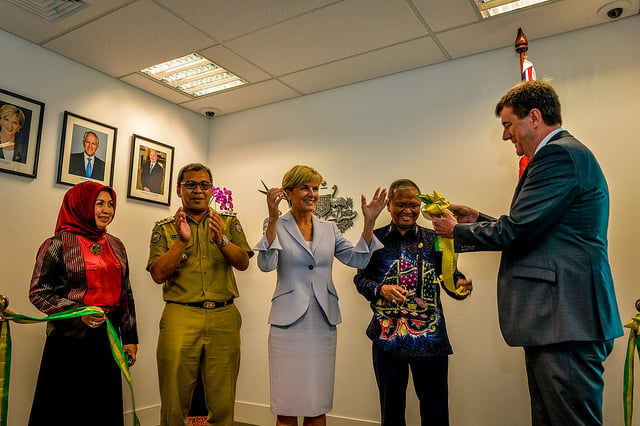 Ceremonial ribbon cutting to open the Australian Consulate-General in Makassar on 22 March 2016. Left to right: Kalla Group CEO Ms Fatimah Kalla, Mayor of Makassar Mr Haji Mohammad Ramdhan Pomanto (Danny), Australian Minister for Foreign Affairs the Hon. Julie Bishop MP, Vice Governor of South Sulawesi Mr Haji Agus Arifin Nu'mang, Australian Consul-General Mr Richard Mathews.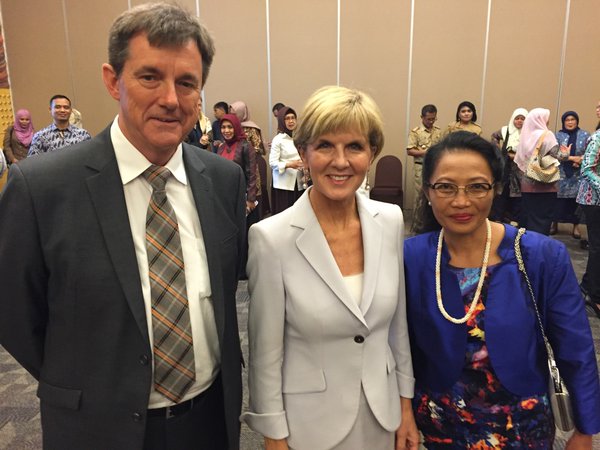 Ms Bishop with Consul-General Richard Mathews and his wife Mrs Tjok Putri Mathews at the opening event.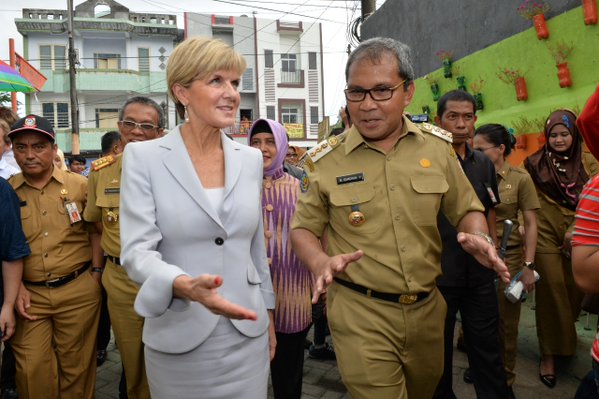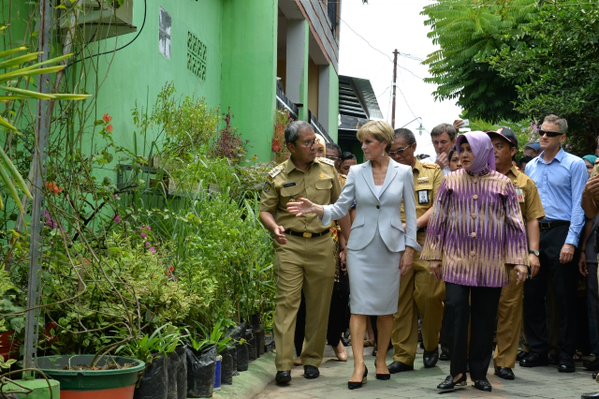 Ms Bishop visiting the revitalised Kassi-Kassi laneway with Makassar Mayor Mr Danny Pomanto.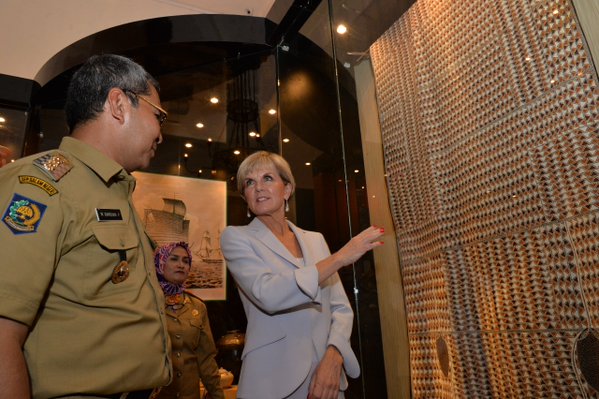 Ms Bishop and Mr Danny Pomanto viewing the Yirrkalla batik at the Makassar City Museum. The batik was a collaboration between Australian and Indonesian artists, depicting centuries-old links between the Yolngu people and Makassar traders.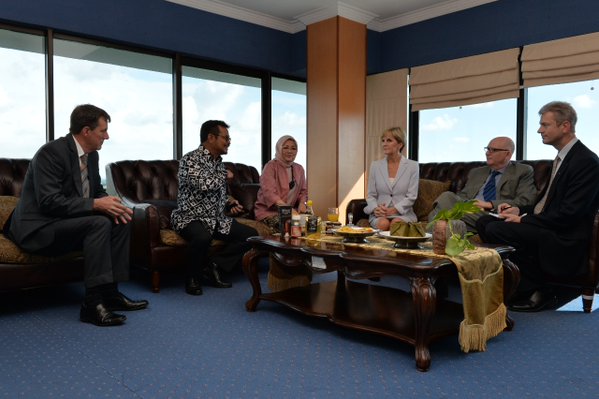 Ms Bishop meeting His Excellency Governor of South Sulawesi Dr Haji Syahrul Yasin Limpo (second from left) and Hasanuddin University Rector Prof Dr Dwia Aries Tina Pulubuhu (third from left) at Hasanuddin University. Also pictured: Consul-General Richard Mathews (far left), Ambassador Paul Grigson (second from right) and Bradley Armstrong, Australian Embassy (far right).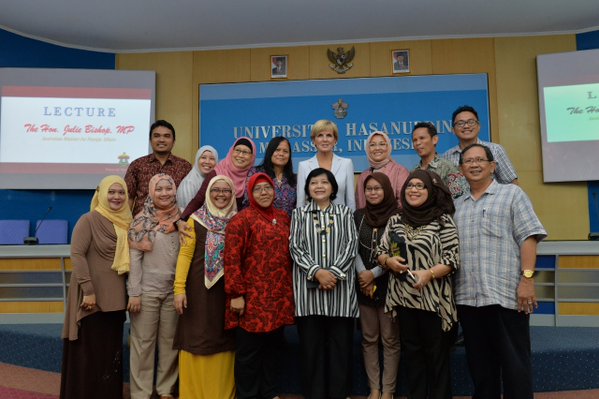 Ms Bishop with Australian alumni at Hasanuddin University.