Almost every Indonesian city today has shopping malls, even the small towns of eastern Indonesia. Makassar has many, but there are three reasonably large ones which are very popular on the weekends. Makassar does not yet have anything as majestic or upmarket as Grand Indonesia or Taman Anggrek in Jakarta, but its three big malls are impressive enough.
Two of Makassar's big malls were built by the Kalla Group: Mal Ratu Indah (MARI) and Trans Studio Mall (TSM) Makassar. Both are fairly upmarket. The third, more down-market mall in Makassar is Panakukkang, in the central-east of the town. This is a large, sprawling complex, old and worn, and a favourite hangout for teenagers.
All three malls host clothes shops, cafes and restaurants, supermarkets, kids game zones; and in the public areas there are frequent events such as fashion shows, new car displays and travel fairs. All offer clean, bright and fun spaces to wander around, and all have good, modern cinemas on their top floors. These malls are very busy on the weekends when the citizens of Makassar come out to enjoy the air-conditioning and busy atmosphere of the malls.
Nowadays when shopping malls are the modern equivalent of the old town square, then these three malls are Makassar's most popular town squares.
TSM has the largest car park in town (5,000 spaces), and sits on the coast south of the main waterfront of Pantai Losari. From the "Fireflies" bar-restaurant upstairs you have extensive views of the Makassar Strait. This bar is a lovely spot if it weren't for the fact that the room is always hazy with cigarette smoke.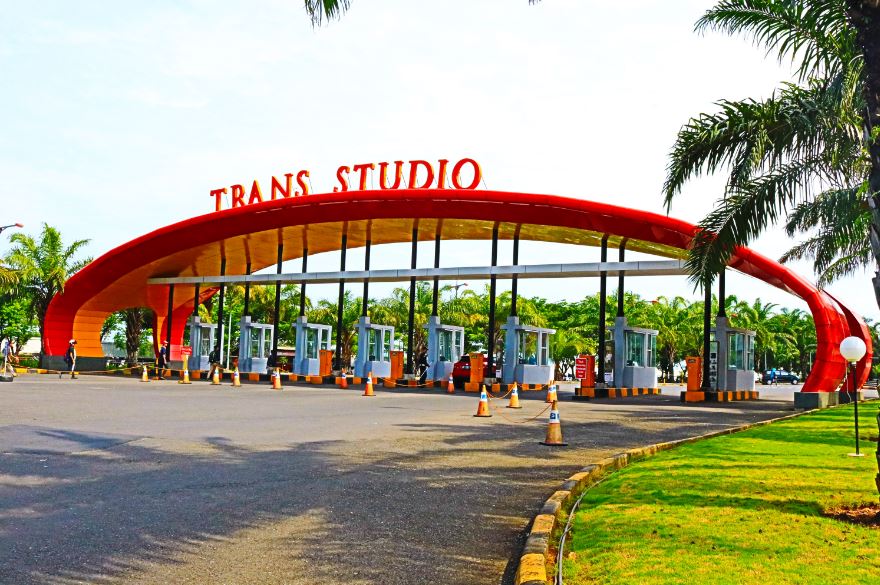 TSM's other claim to fame is that it houses one of the world's biggest indoor theme parks. I have to admit that Putri and I are unlikely to ever avail ourselves of the excitement of the rides and activities of the theme park, but we have often felt its effects. When shopping at Carrefours supermarket in the basement – under the theme park – the shock from above of the Giant Swing or the Bumper Car rides often shakes delicately arranged piles of mandarins and mangoes.
The lower ground floor of TSM is a food hall, popular with wealthy locals. A number of surprisingly good halal Chinese restaurants attract – unsurprisingly – the local Chinese community. There are also a few Italian-style restaurants serving pasta. On the first floor the originally-Australian clothing chain Quiksilver has a shop. Other expensive clothing lines include Hugo Boss, Versace, Tommy Hilfiger, Armani, Giordano, Urban Icon: clearly there are people who like to spend money on clothes in Makassar.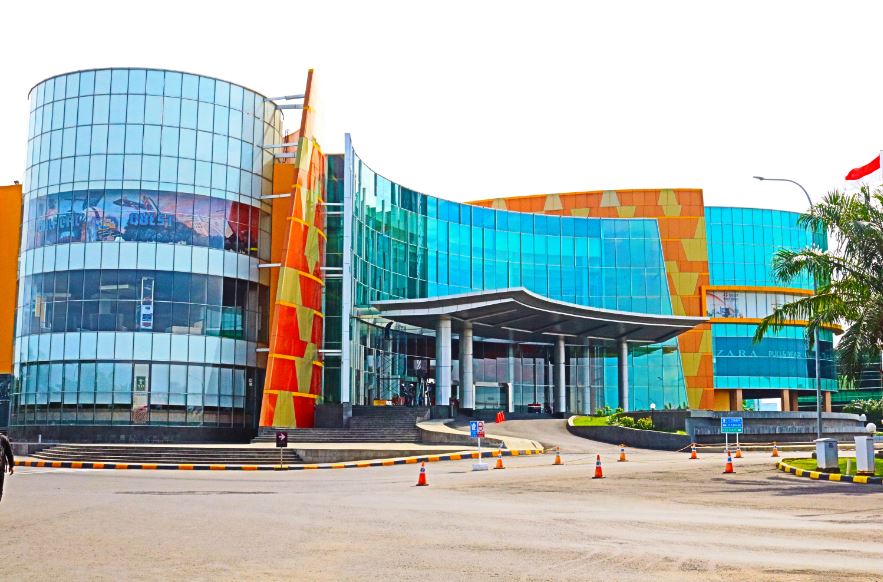 TSM is also a safe and comfortable space where Chinese girls in shorts and singlets will hang out with their hijab-wearing girlfriends to do their homework in Starbucks or My Kopi-O. Young men will cruise around behaving politely; and families mingle and keep bumping into each other as they wander around the four levels of shops, cafes and department stores. Like most Indonesian shopping malls, TSM is incredibly noisy, especially on the weekend when schools or youth groups might hold events in the public areas: singing competitions seem especially popular.
MARI was Makassar's first mall and is a few kilometres inland from TSM. It is well-kept and provides a more sedate and intimate shopping experience. Its best restaurants serve local Indonesian cuisine, its clothing stalls are more affordable, its aisles and public spaces more narrow than TSM's. And its parking is more limited.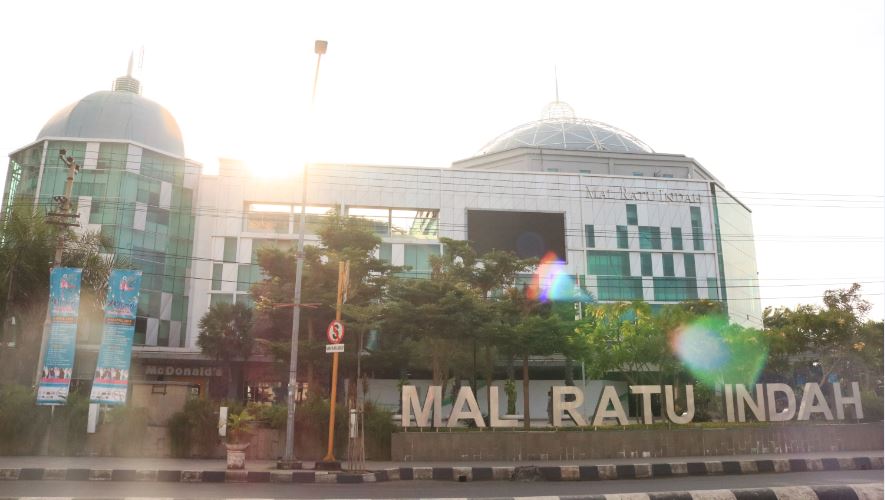 The noisiest mall of all in Makassar is Panakukkang. This is where the ordinary folk of Makassar shop: clothing stalls here sell cheap rip-offs from China or Java. Fast food joints and gaudy cafes abound. Finding a parking spot around Panakukkang on the weekend is a nightmare.
This is where teenagers can freely rage around flirting, and annoying their elders. There is a large, cheap, kid's games zone on the top floor. The entire complex is in need of serious renovation: one weekend we were lost inside the mall when the power went off and we were plunged into darkness. No worries, no panic: everyone turned on their mobile phone lights and kept wandering around.
The style of these three shopping malls reflects the nature of Makassar society: you can promenade with the wealthy and well-heeled in TSM; mix with the middle-class in MARI; and plunge into the crowded, raucous world of the hoi polloi in Panakukkang.
Sometime later this year (or maybe next) the Kalla Group will complete construction of a huge shopping and office complex to be called the Nipah Mega Mall, located on Jl Urip Sumoharjo some six kilometres inland and east from the port of Makassar. The Nipah Mega Mall is touted to be the first "green mall" in eastern Indonesia, and will offer a "comfortable, humanistic and natural atmosphere" in the middle of the busy city. It is also right next door to the office of the Governor of South Sulawesi where many provincial government departments are located, so will this become the "government officials' mall"?
I think the people of Makassar are looking forward to this mall opening. It will be a grand affair, and many top-of-the-range retailers are already lining up to secure a spot. But will this mall be as noisy as the other malls in town? "Green and natural" doesn't necessarily mean quiet…
***