Palu is the capital of the province of Central Sulawesi and a city of around 300,000 people clustered around the southern shores of the Palu Bay. It is clean and pretty, with lots of trees and a few parklands. To the west towers the 2,000 meter high Mount Gawalise which dominates the western peninsula that encloses the Palu Bay. It is a popular destination for trekkers and mountain bikers. Mount Gawalise and the range that spreads southwards is the traditional homeland of the Kaili Da'a tribe, the original inhabitants of this part of Sulawesi.
Many of the Kaili Da'a people have settled in the lowlands now and mixed with Bugis, Javanese and others who have moved to Palu. South of Palu is a large valley system now settled by people mainly farming rice. Most of the Kaili Da'a people became members of Salvation Army congregations during the Dutch colonial era, when the Salvation Army was "given" Central Sulawesi as its area for winning souls. There are large pockets of Muslims too, and many Hindu villages, comprised of descendants of Balinese transmigrants who settled in Central Sulawesi in the 1970s through to the 1980s. All these different ethnic groups and religions live side by side in harmony.
It was hot when I arrived in Palu. Of course September is in the middle of the dry season, but a local journalist told me that Palu only has two seasons: hot and very hot! He said the climate was so because the city is located just a three hour drive south of the equator.
The Ministry of Religion had invited me to Palu to deliver a speech on "Islam and Multiculturalism in Australia", at a meeting of the Annual International Conference of Islamic Studies. Over 2,000 people from across Indonesia and from 21 countries, attended the conference. Two Australian professors from Newcastle University had travelled many hours to get to Palu; I also met a number of German experts on Islam and doctoral students and academics from Norway, Japan, Malaysia, Singapore and Tunisia. Several religious experts and diplomats from middle-eastern countries attended.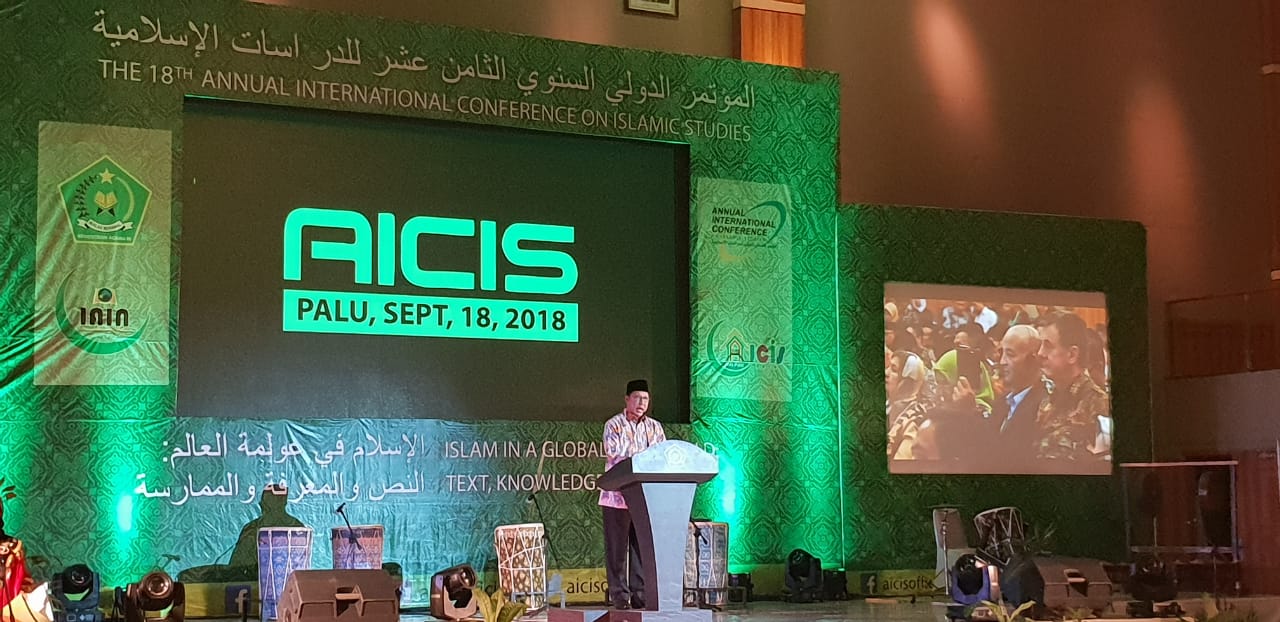 The Minister for Religion Dr Lukman Hakim Saifuddin gave the opening address. He explained his ambition to improve standards in the State Islamic higher education institutes and universities – there are 58 Islamic State Universities across Indonesia and most are beginning to move beyond teaching traditional Islamic subjects and are establishing science, technology and foreign language faculties and so forth. The Minister and his staff promote a moderate form of Islam, some call it Islam Nusantara, or the Islam of Indonesia (Nusantara being an old Sanskrit term meaning the islands between the continents). The Minister said tolerance was vital to counter radicalism, and that the Islam majority in Indonesia must become more sensitive and accepting of the minorities.
In the afternoon in a hot lecture hall at the Palu Islamic State Education Institute I gave my presentation. I had prepared some flashy slides with lots of smiling faces of different races: my opening point was that there is no one Australian "face". Our migration and multicultural policies have resulted in a diverse and colourful community. Our faces come from all over the world. I argued that multiculturalism is not just about tolerance, but about celebrating difference and enjoying other cultures, as evidenced by the many multicultural and indigenous festivals held across Australia every year. Mine was not an academic presentation but descriptive of how Australia has become the multicultural society it is today. Despite the muggy heat, the mainly young audience asked some good questions.
***
Central Sulawesi is a large and geographically complex province, with a population of around 3 million. It has pristine forests, national parks, mountain lakes; several fascinating megalithic and traditional tribal cultures; classic tropical islands, isolated stretches of white sand beaches. There are nickel mines, gold deposits, an oil and gas industry in the east, and a massive Chinese-Indonesian built stainless steel factory in the isolated regency of Morowali.
This province has untapped tourism resources of great beauty: the Togian Islands are famous for diving, and the Banggai Islands are perhaps equally beautiful but as yet undeveloped. On my second evening in Palu I met some Australian yachties in a bar at a dive resort just north of Palu who had sailed from Toli-Toli along the west coast of Central Sulawesi. They had been sailing their three large catamarans around eastern Indonesia for around 18 months. In that time they had visited many lovely places, but the beaches and coastline from Toli-Toli to Palu had been the most beautiful, pristine and unspoilt they had seen. It is a thinly populated part of the island.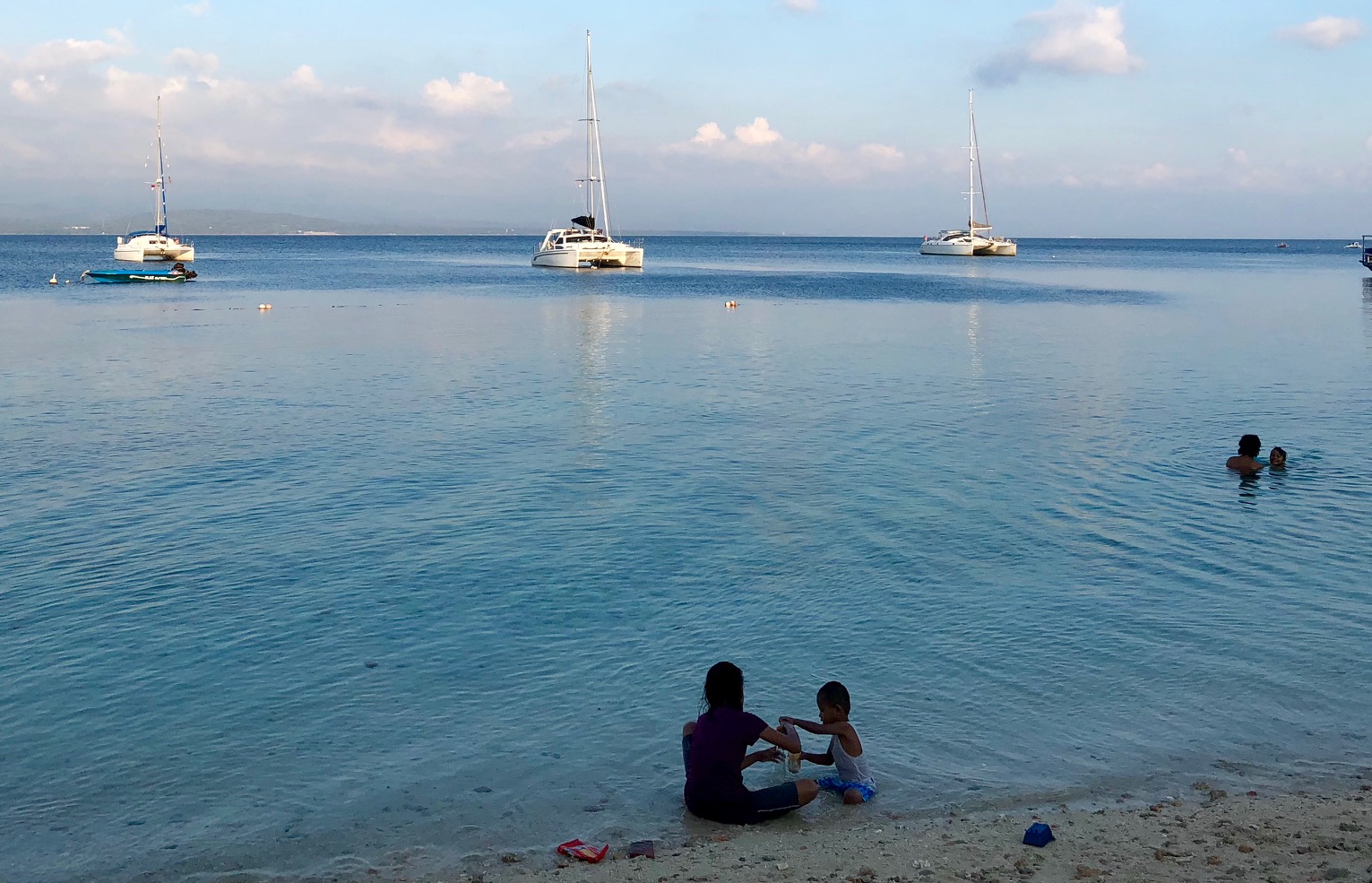 I discussed local government plans to develop the tourism industry with the Deputy Mayor of Palu, Sigit Purnomo Said, better known by his stage name of Pasha Ungu. Before becoming Deputy Mayor of Palu – his hometown - in February 2016, Pasha Ungu had made a successful national career as the lead singer for Ungu Band. He is famous for his love songs. He knows Australia fairly well: he told me that he had made a music video a few years ago in Alice Springs (it's on YouTube here: https://www.youtube.com/watch?v=uCYz5EJkVrg ).
Pasha is passionate about developing recreational activities in Palu. He wants to make Mount Gawalise the paragliding capital of Indonesia; and he is looking for someone to build the world's longest flying fox on the slopes of the mountain – a distance of 2.4km (how do you stop after free falling down a wire for that distance?). He also has helped instigate the Tour de Celebes, a bike race across Central Sulawesi that attracts competitors from around the world. Pasha is young, full of energy, and has helped put Palu on the national map.
The Governor of Central Sulawesi, Drs Longki Djanggola, also knows Australia well, having enjoyed a driving holiday with his family around the country a few years ago. His son is a graduate from a Melbourne university. And there are over 60 Australian alumni in Palu, most working as lecturers at the Tadulako State University. I hosted a dinner for them on my first evening in Palu, and they asked if we could help them with a workshop to improve their academic writing skills, to help them publish their research in international journals.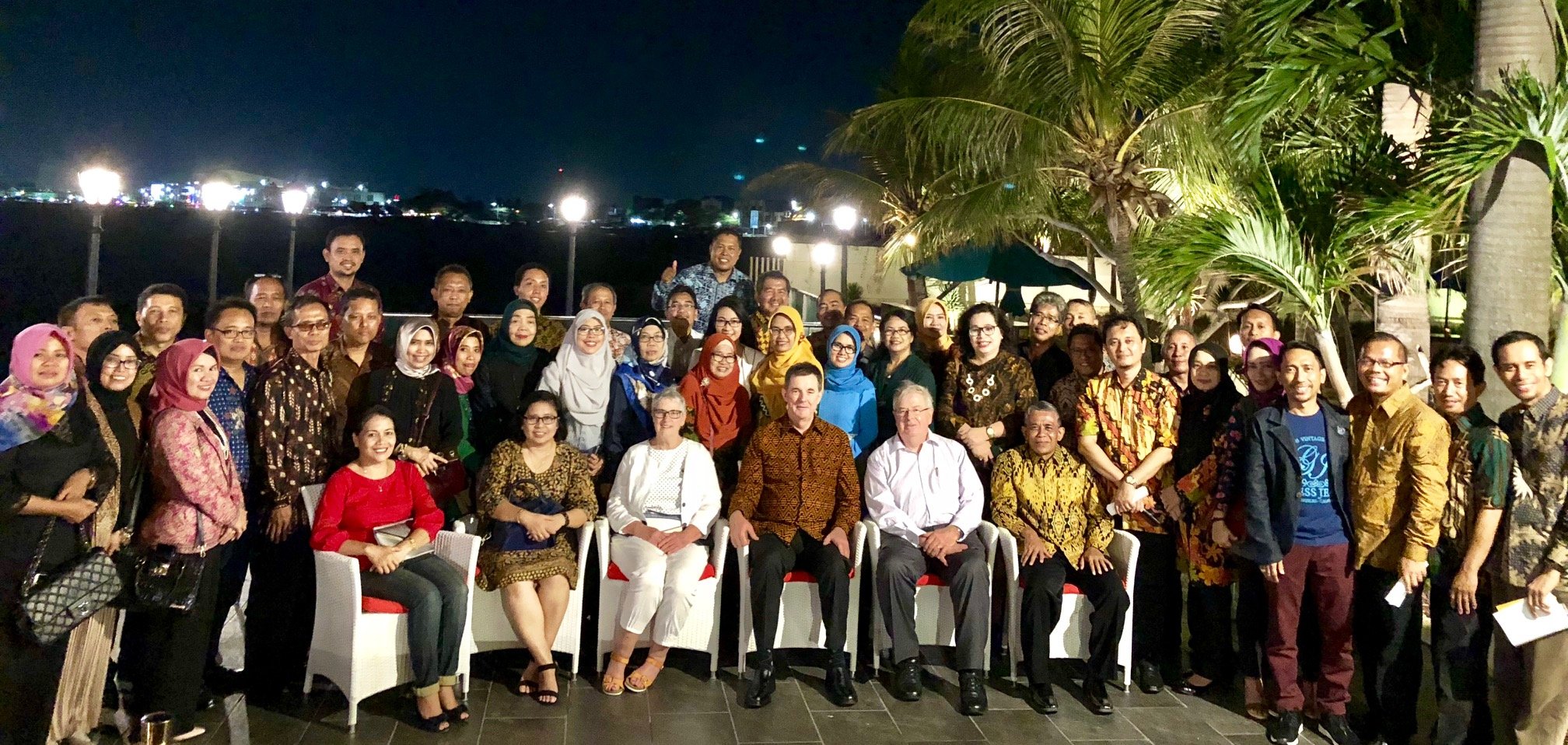 My short visit to Palu ended with a lunch with local women leaders of Saya Perempuan Anti-Korupsi (SPAK) – the "I Am A Women Against Corruption" movement. It was inspiring hearing from these ladies about their programs to reduce corruption. They are all professionals with busy jobs. They try to influence their husbands and other men in senior local positions about not accepting bribes, kickbacks and gratification payments. But while the men always say "yes corruption is bad and should be stamped out", corruption remains rife and the women often find old attitudes hard to change. The Palu SPAK ladies told me that most of their energies were focused on school-based anti-corruption programs, educating young people about the wrongs of bribery and kickbacks, and teaching good ethics through games and fun activities. They want to change the behaviours of the next generation in a positive way. The SPAK program, run by the Anti-Corruption Commission (KPK) and funded by DFAT is a quiet example of bilateral collaboration that will have a long-term positive social and economic impact.
Palu, just three hours south of the equator, is the capital of a fascinating, geographically, culturally and socially complex province. I'll be back.
***
Postscript
On Friday 28 September 2018, ten days after my visit to Palu, a magnitude 7.4 (Richter scale) earthquake hit the city and surrounding regions, followed by a horrific tidal wave that crashed into the beach front of Palu, taking many lives and destroying many buildings. Thousands died in this awful natural disaster. Some of the people I met were injured or badly affected by the earthquake and tsunami. Many of their houses were damaged. The campus of the Palu Islamic State Education Institute located near the beachfront was devastated by the tsunami. The campus of Tadulako University was also damaged by the earthquake, and students have been sent on leave for an unspecified period.
Australia quickly joined the international relief effort, working with the Indonesian government and humanitarian aid agency partners such as the Indonesian Red Cross. Australia committed a total of AUD10.25 million in assistance which included humanitarian relief supplies, health and logistics assistance, and funding to key partners to meet immediate needs and assist with the recovery effort (see https://dfat.gov.au/crisis-hub/Pages/sulawesi-earthquake-and-tsunami-response.aspx). Australian Defence Force (ADF) C130 aircraft began delivery of equipment and Australian relief supplies to Balikpapan, Indonesia on 4 October; and ADF aircraft also helped transfer relief supplies from Balikpapan to Palu, and brought refugees out of Palu to Balikpapan. Australia's effort and that of other international partners supplemented Indonesia's own massive national and regional response to the tragedy.
We pray for the people of Palu, Donggala, Sigi and Parigi-Moutong and affected areas, and hope that the people of Central Sulawesi will be able to get back on their feet soon.
***